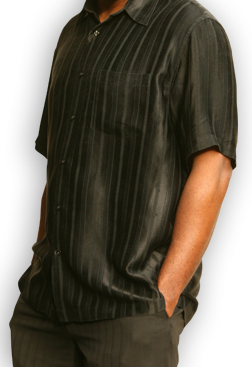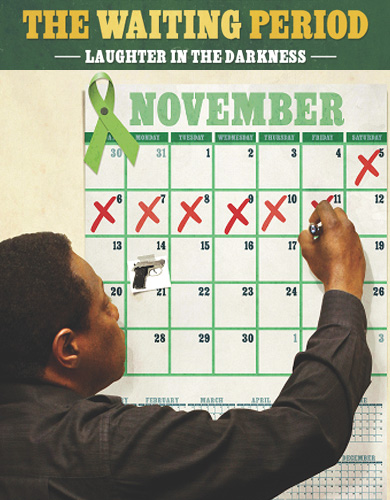 THE WAITING PERIOD
The Marsh, San Francisco, CA
Due to the generosity of donors to our GoFundMe campaign, these shows are FREE on a first come, first served basis.
Reserved seating is also available for $55 & $100.
October 28, 2 PM
Get tickets
This show is an unrelenting look at a ten-day period in Copeland's life—the mandatory ten-day waiting period before he could lay his hands on the newly purchased gun with which he planned to take his own life.
Even in the midst of this tragedy, however, his wonderful sense of the comedy of life does not desert him (how much should he spend on the gun?), indeed serves him insidiously well as a buffer against the grim reality of his intention. Copeland hopes this very personal, and ultimately redemptive, story will reach people who struggle with depression—often called the last stigmatized disease—as well as their families and loved ones.
Interspersed with interviews with other sufferers, the play, like so many Marsh stories, also offers outsiders an insider's view, thereby expanding our understanding and, hopefully, our humanity.
As critic Sam Hurwitt put it in The Idiolect:
"It's a play I'd strongly recommend to anyone who is now or has ever been depressed or who knows someone in that situation. But honestly, it's such a strong piece that I'd recommend it just as heartily to anyone who's ever been human."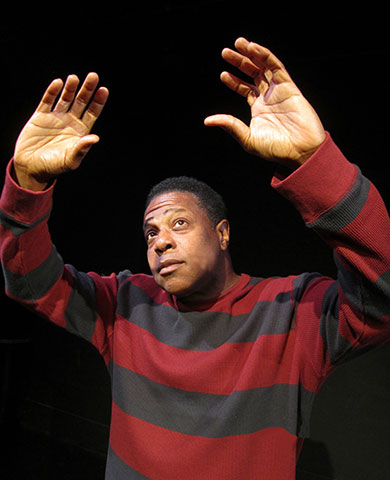 THE JEWELRY BOX
The Marsh, San Francisco, CA
Nov. 30, Dec. 7, 14, 8 PM
Dec. 1, 8, 15, 5 PM
Get tickets
In this hilariously heartwarming story, a prequel to Copeland's hit solo show Not a Genuine Black Man, a young Brian heads to the "mean streets" of Oakland to buy his mom a Christmas present. When he finds the perfect gift – a jewelry box in the White Front store – six-year-old Brian sets out to earn the required $11.97 by Christmas Eve. THE JEWELRY BOX follows Brian's adventures as he scours the "help wanted" ads, applies for jobs, and collects bottles, inching his way toward the perfect Christmas gift.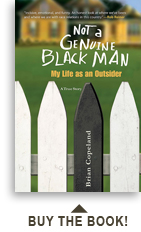 FOLLOW BRIAN...
Visit the Contact page or follow Brian on Facebook and Twitter.