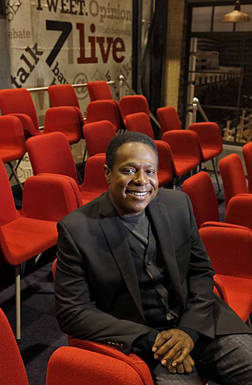 PHOTO BY CARLOS AVILA / SAN FRANCISCO CHRONICLE / SFGATE.COM
Brian on the set of 7Live
Read a San Francisco Chronicle feature about the show HERE.
RADIO
Brian can be heard on KGO Newstalk 810, San Francisco. Lively talk, guests and listener call-in!
"Brian Copeland is the Black Howard Stern. He's so far over the edge, he comes back around the other side...be careful listening in the car though...could lead to accidents from laughing so hard!"
– Brad Kava, San Jose Mercury News

PODCASTS
Subscribe and download Podcasts from Brian's radio program at KGO AM810's Hourly Archives Podcast page!

ONLINE VIDEO
Visit the E-press Kit page to stream videos from this website, including The Suburban Wall – the 1971 documentary that put San Leandro on the national scene – and The Invisible Wall, a 1981 follow-up.
More video links are under construction.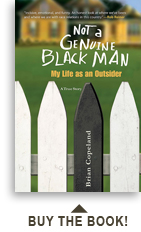 FOLLOW BRIAN...
Visit the Contact page or follow Brian on Facebook and Twitter.