The Waiting Period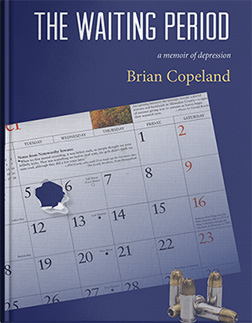 It was 2008 and after a soul-crushing series of calamities (my wife had left, the grandmother who raised me died suddenly, I had a devastating car crash followed by spinal cord surgery and a long recovery), I found myself in such a severe state of depression that I decided to purchase a gun to end my life. During the mandatory 10-day waiting period between purchase and being able to take possession of the firearm, I was able to come out the other side.
Based on my award-winning one man show of the same name, The Waiting Period uses comedy and pathos to explore my battle with suicidal depression and the most effective way to approach the subject with a loved one or close friend.
I want to share this message because The Waiting Period has literally saved lives. Suicidal people have changed their minds and sought help after seeing the show. Through my story, family members have recognized the signs of suicidal depression and ideation in their loved ones and were able to intervene before tragedy struck. I hope to reach a much larger audience with this book and have the same positive effect.
---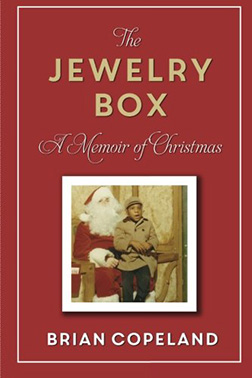 The Jewelry Box: A Memoir of Christmas
Based on the smash one-man show!
A holiday memoir about hope, faith and Christmas miracles. It's December of 1970 in East Oakland and six-year-old Brian Copeland wants to make his mother smile with a brand new jewelry box for Christmas. How can he possibly raise the needed $11.97 by Christmas Eve?
Follow the hilarious, poignant journey of a determined child as he discovers the true meaning of the season.
"Destined to be a holiday classic!"
—SF Examiner
---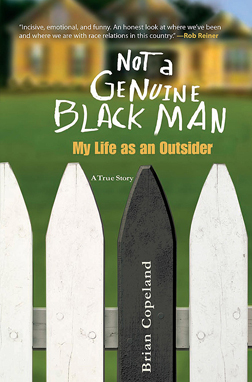 Not A Genuine Black Man: Or, How I Claimed My Piece of Ground in the Lily-White Suburbs
In 1972, when Brian Copeland was eight, his family moved from Oakland to San Leandro, California, hoping for a better life. At the time, San Leandro was 99.4 percent white, known nationwide as a racist enclave. This reputation was confirmed almost immediately: Brian got his first look at the inside of a cop car, for being a black kid walking to the park with a baseball bat.
Brian grew up to be a successful comedian and radio talk show host, but racism reemerged as an issue—only in reverse—when he received an anonymous letter: "As an African American, I am disgusted every time I hear your voice because YOU are not a genuine Black man!" That letter inspired Copeland to revisit his difficult childhood, resulting in a hit one-man show—which has now inspired a book. In this funny, surprising, and ultimately moving memoir, Copeland shows exactly how our surroundings make us who we are.
"Copeland's comedic talent is evident throughout the book… Honest and engaging, this memoir is a valuable book for anyone trying to straddle racial lines, for anyone who has ever felt out of place."
—Publishers Weekly
Brian's memoir was honored as an official selection for Silicon Valley Reads.
Teachers: Visit the Silicon Valley Reads Study Guide!