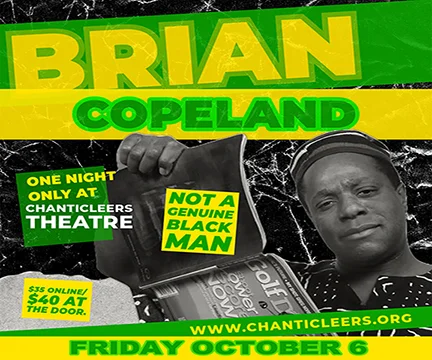 NOT A GENUINE BLACK MAN
Brian will be performing "Not a Genuine Black Man" as a fundraiser for Chanticleers on Friday, Oct. 6 at 7 PM.
---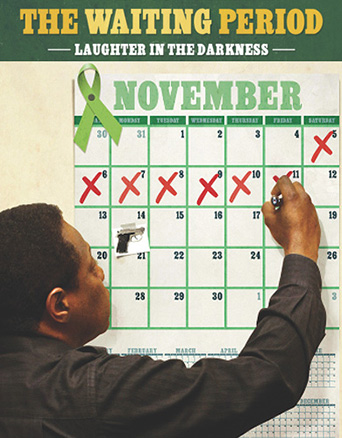 THE WAITING PERIOD
This deeply moving and surprisingly funny work outlines Copeland's own struggles with depression and suicidal thought, and is presented at no cost to remove all barriers for those who may be struggling with depression themselves. Featuring humorous, poignant, and riveting insights, THE WAITING PERIOD will be presented October 8, November 5, and November 12, 2023, with performances at 12 noon Sundays at The Marsh San Francisco. General admission for this performance is free, although reservations are recommended.